Photo by Diana Karlova, modelled & styled by Pola Rubis, kimono by Pola Rubis, courtesy of Roseark.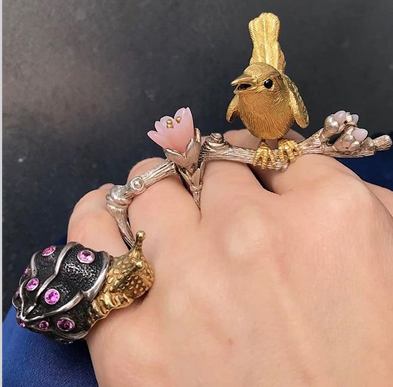 Embrace the Animal World
Manya & Roumen's pieces are homages to the animal kingdom. They slither, flutter, and perch on the wearer as totems of the strength, resilience, courage, perseverance, and wisdom accumulated by animals over the millions of years that they have roamed this earth.